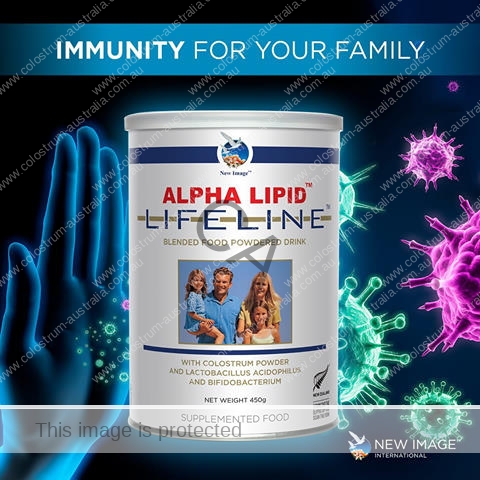 Colostrum is the Immune Defence
New Image Update
These are turbulent times, worrying and stressful – but we do believe when "I" is replaced by "WE" even "illness" becomes "wellness". By working together WE can fight the battle against pending health threats.
We wanted to touch base and let you know what's happening in the New ImageTM International world.

Like you, we're monitoring daily, the latest news about health issues. We are working hard to ensure the supply of vital immune building New Image supplements reaches you. Protection is an all-time commitment not a part-time.
Make sure you order early and have a little extra in case deliveries take longer.

OUR GUIDE TO STAYING HEALTHY WHILE INDOORS
Most health advice can be boiled down to simple behaviours, like eating a balanced diet, exercising and getting good sleep. During a pandemic like we are currently facing, many of you are staying indoors more than normal, which has probably thrown a spanner into the works trying to maintain a healthy lifestyle. We have created a Guide to keep you healthy while cooped up inside.
The New Image Colostrum International team have been closely following the evolution of the virus situation. Like most of you, as our normal routines were being flipped upside down and the necessity of coping with a new 'normal' was setting in, we've been looking for ways to stay healthy, informed … and sane.
You achieve good immune health by taking Alpha Lipid ™ Lifeline™ and through a balanced diet, proper hydration, restful sleep, regular exercise & stress control. Your immune system must be strong enough to fight off invading microbes.
NUTRITION:
First and foremost, make sure you are drinking plenty of water, regardless of your diet. Just because you are stuck inside doesn't mean you need to survive off frozen pizzas.
Being at home more often gives us a unique opportunity to cook and eat well. It is key to have a plan before you stock up on groceries — both to guarantee you pick up the right things, and to avoid panic-buying and wiping out community supplies.
Take inventory of what is already in your pantry and then plan around these items to create healthy meals. While most people are going straight for grains and canned goods right now, it's actually a good time to buy fresh produce including vegetables and fruits. Vegetables are high in dietary fibres, vitamins, and folic acid. While vitamins enhance our immune system, dietary fibres help to reduce blood cholesterols.
Fruits are a good alternative to your snacks. You can add fruits in your salad or to your protein shakes. Berries and bananas can be included in your breakfast cereals.
Alpha Lipid Lifeline, New Image Colostrum can be part of your healthy routine and added to your breakfast cereal.